Click on the flier below to register!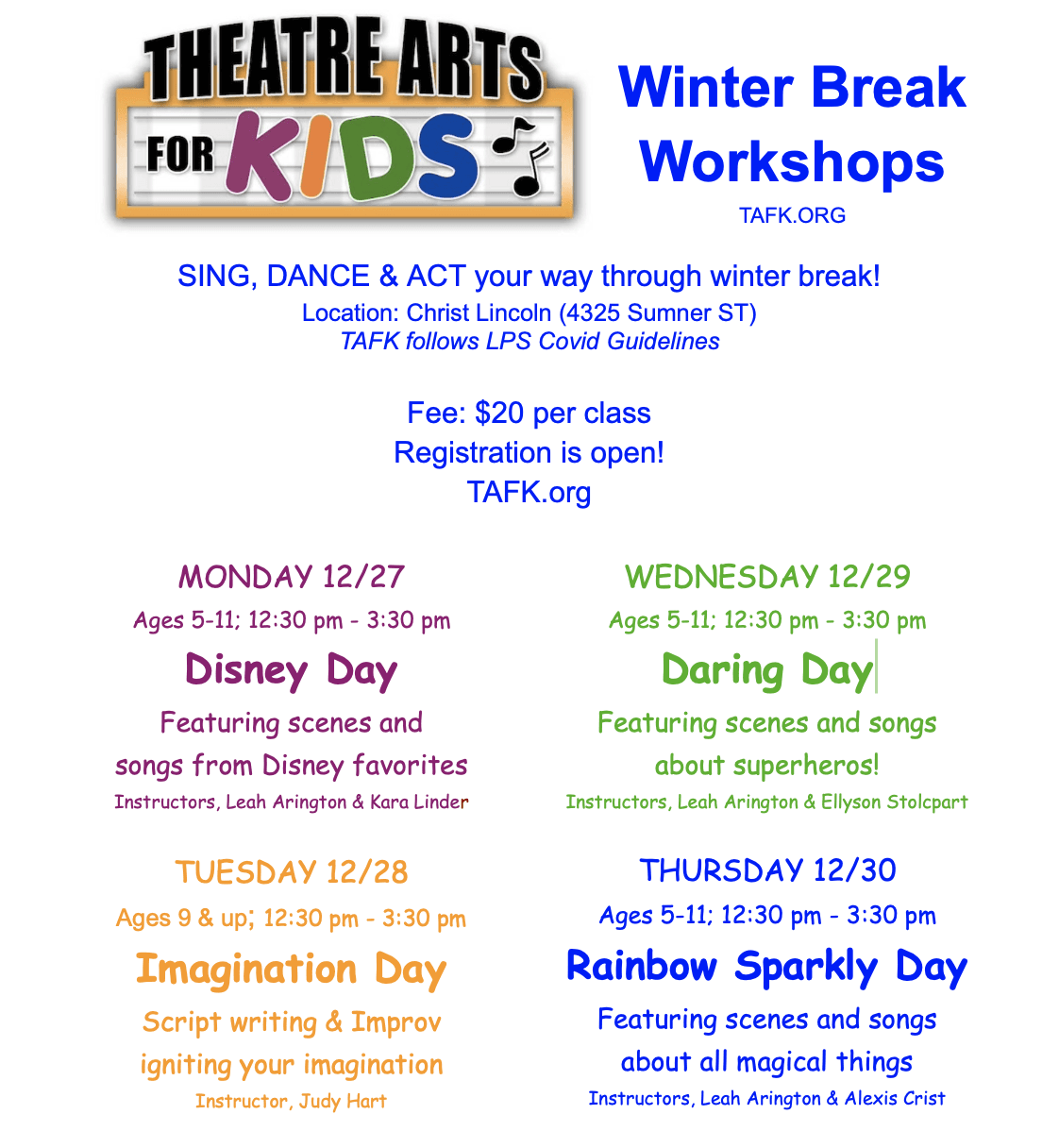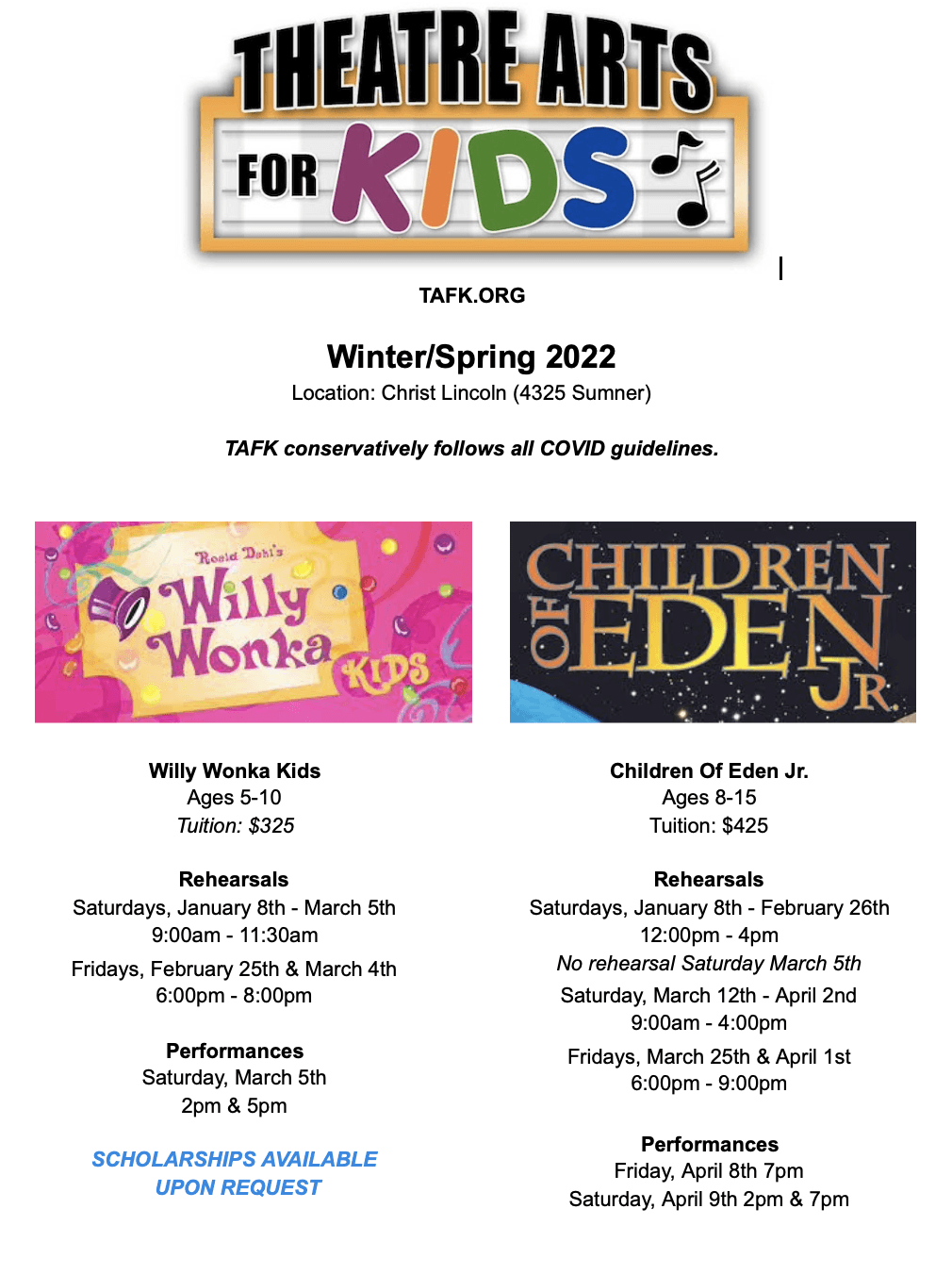 Please read current COVID protocol below.
TAFK COVID PROTOCOL
Daily Screening
Parents should stay until their child has passed the temperature check. A child with a temperature of 98.5 or above will be sent home.  
Please be EXTREMELY conservative when making decisions about sending your child if they are exhibiting ANY symptoms.  It can be a tricky wicket to decide if your child has allergies or a cold.  DO NOT risk it! 
What do you do if your child has a stomach ache, but you are pretty sure they are just nervous or maybe ate some funky potato salad?  Here's what you don't do... DON'T send them to theatre!  If it is nerves or bad mayo, you will know in a few hours and think what that few hours could prevent for so many others!
Your child will be sent home immediately if I think there is ANY reason for concern.  I appreciate your understanding that this is not my favorite way to approach things, but it is my responsibility to be as cautious as possible during these times.  
Daily Protocol
Hand Sanitizer will be available at check-in and check-out.
All high touch surfaces will be sanitized every four hours.
There will be no sharing of items (costumes, props or otherwise)
Along with small class size, distance between students while sitting, standing and performing will be a priority.  
While indoors, all students and staff will wear a mask unless significantly separated by plexiglass barriers to enable solo singing.  
While outdoors, distance will be a priority.  Masks will not be worn outside unless the Director feels it is necessary per current COVID status.
There will be a thirty minute break between classes for air exchange.
IMPORTANT: If a child or staff member tests positive for COVID during the class, the class will be suspended.  These are strange and difficult times and though we wish we were able to guarantee refunds, we cannot.  Refunds will not be made due to COVID circumstances.  We will make every effort to provide a solution which could include zoom or an alternate class, but we cannot make any guarantees.